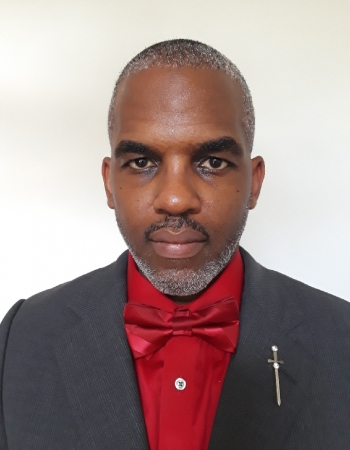 Minister Sherard K. Parker is a born-again child of God, who possesses integrity, compassion and valor.
After many years of shunning away from the call on his life to preach the Gospel, he finally accepted it in August 2011 and was licensed on April 28, 2013.
Since accepting his call, he has been teaching and preaching the Gospel, and exhorting all to be about their Father's business, before they slip out of this body.
Throughout his brief time on this side, it has been often said that he has been blessed with a "Servant Spirit" (willingness to help others in any way possible) and is a "Man by the Book" (willingness to obey the rules and do what's right). When asked what that means to him, today he says, "I believe God has placed me here for His pleasure, and I promised Him that I, would serve Him till I die."
Minister Parker hails from Carver Ranches, Fla., and is the son of the late Horace E. Parker, Sr. and Janet Parker Davis.
He was united in holy matrimony to Kheisha Love on May 29, 2009.